401(k) Options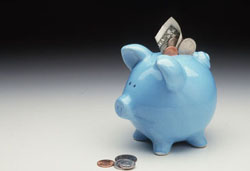 If you're changing jobs, leaving your job, or retiring and you have a qualified retirement plan, you're facing important decisions about your future financial security. Now is the time to consider taking action regarding your financial future. More than ever, you can have greater control over your money and investments. Advances in technology and the wide range of available investment programs today make it easier than ever to be decisive about your financial plan.
At the Booth Investment Group, we can help. As an independent financial advisor, we can offer you professional guidance and objective advice about potential distribution options for your retirement funds and keeping your retirement plan on track. Our association with LPL Financial, the largest independent broker/dealer* in the country, affords us the resources and research to assist clients in pursuing their financial goals responsibly and effectively.
*As reported by Financial Planning Magazine, June 1996-2016, based on total revenue.